Welcome to our newsletter.
Currently we are placing a Winjeel on the Australian Register. It will be a fantastic addition to the Warbird community and soon to be seen flying over the South East of Queensland. Keep your eyes open for this beautiful girl. Our new Engineer, James, has taken on this project with enthusiasm and professionalism.
We have recently completed a total refurbishment of a Pitts Special S2 for the Royal Newcastle Aero Club. The Pitts is back in the sky and performing well.
One interesting small job was the recovering of an elevator for a Mallard from Paspaley Pearls in Darwin. This aircraft is used for servicing the pearl farms.
We have commenced the preparations for the 20 th Anniversary of the David Hack Classic Meet. Save the 20 th of May 2018 on your calendar. We are going to make this a big event so keep an eye out on our website and Facebook page. The line-up is looking exciting and we are hoping for a few surprises in store.
A few months ago we were fortunate to have a fly-in visit from our past student, Oliver Kersnovski. Oliver is now a Flight Lieutenant for the RAAF and flew in with his crew for a short stop. Several locals came out to the Toowoomba Airport to catch a glimpse of the C27J Spartan. Oliver recently flew the Spartan in to Kingaroy.
Please copy this link in to your browser if you'd like to read the story: http://southburnett.com.au/news2/2017/10/olivers-making-a-big-entrance/
We were proud to have had a visit by one of our former students who is now flying the Bell 429 for the Royal Australian Navy. Lieutenant Tim Wright is based at Nowra and dropped in as he was going past on a flying visit.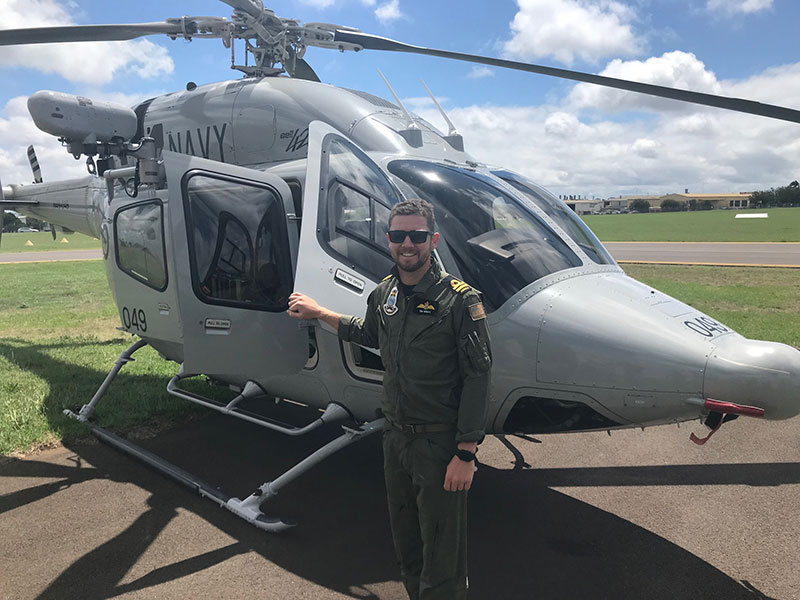 Lieutenant Tim Wright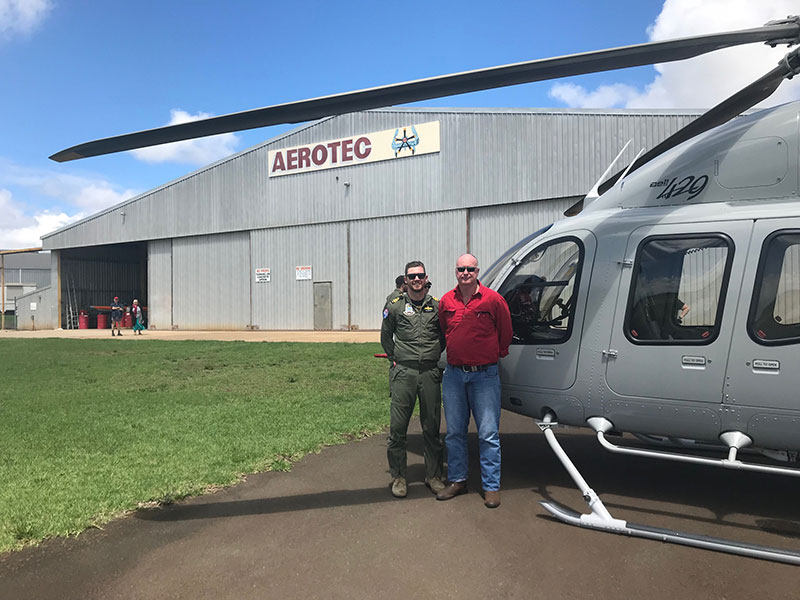 Time and Matt